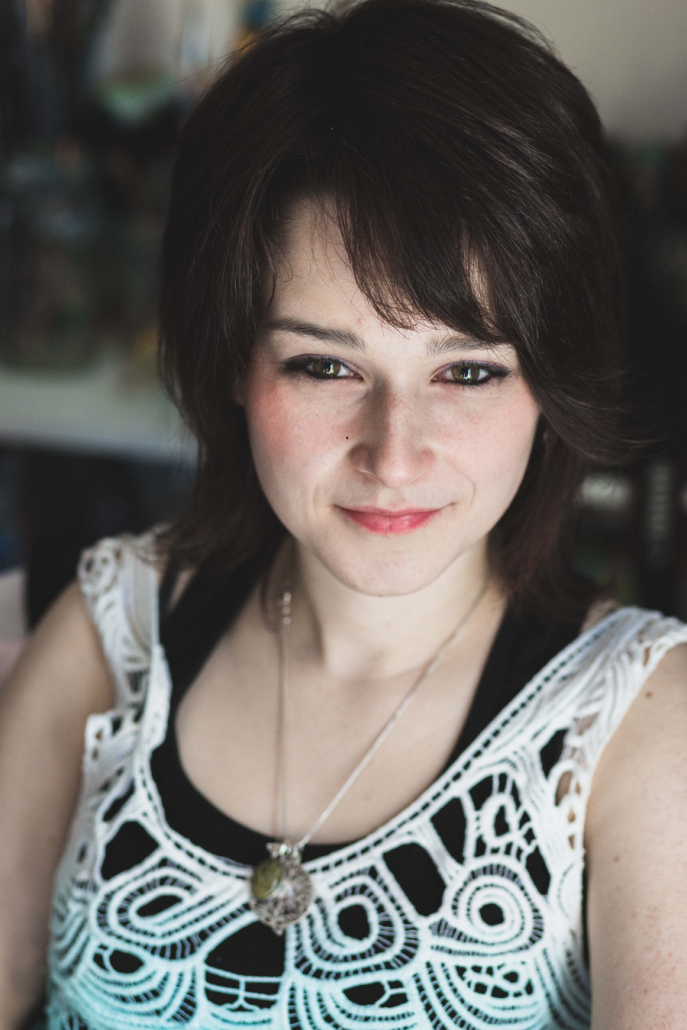 Artist
Brianna Gosselin is an artist possessing the unique ability to paint the world as few of us see it. Densely layered, her work captures the spirit and light of nature, radiating back to viewers with an energy felt more than seen. A graduate of PCVS — celebrated for it's art programs — Brianna continues to expand beyond her preferred medium of acrylics, drawing a harmonious balance between texture, form and colour.
In addition to her own work, Brianna passes on her love of art as an instructor at her studio and in the past with The Art School of Peterborough.
Acting less as a teacher, and more as a guide, and with a style that is engaging and interactive. She inspires students to find and express their own artistic voice.
In addition, Brianna has served on the Art School of Peterborough's board of directors and was chair of the marketing committee.
She continues to be involved in the community and has worked with the Peterborough Humane Society for their Duke's Trail Tour, assisted with Camp Kerry's art bereavement program and partnered up with the YWCA to bring the YWCA Bean Up to life.
Her most recent community fundraising project is called Art with Heart – a collection of prints, which feature a different theme with a portion of their funds going towards respected charities and shelters in the community.
The first in this series is "Summer Garden", a print featuring charismatic dogs drawn with ink on a colourful background. 30% of proceeds from this print will go directly to LAWS (Lakefield Animal Welfare Society).
The next print in this series will be launched in the fall of 2017 and will be for the  Ontario Turtle Conservation Centre.
Brianna's work is on display at Burrow, Kawartha Local, Watson and Lou and with works being shown at LAUNCH Gallery on a rotating basis.
Recently, Brianna has just completed a special commission with Trent University to create a large scale painting for their recently renovated student health centre.
Currently, Brianna is preparing for a series of shows coming this Autumn along with a duo show with artist Georgann Gosselin in her studio.
Artist Statement
"I believe there is more than one side to every story. Nature is an example of this. 
By using trees as my subject, I am able to reveal a side that is not always visible to the naked eye; sometimes it requires assistance or in this case, a translator. 
I draw out the elements of nature, exposing raw texture while adding a dreamlike atmosphere. To achieve this, mixed mediums are used working on numerous layers. Every layer is a secret unfolding, never knowing which direction this journey will take me. 
To unravel these layers is to unravel the true story of what these trees hold, what they have seen through time."