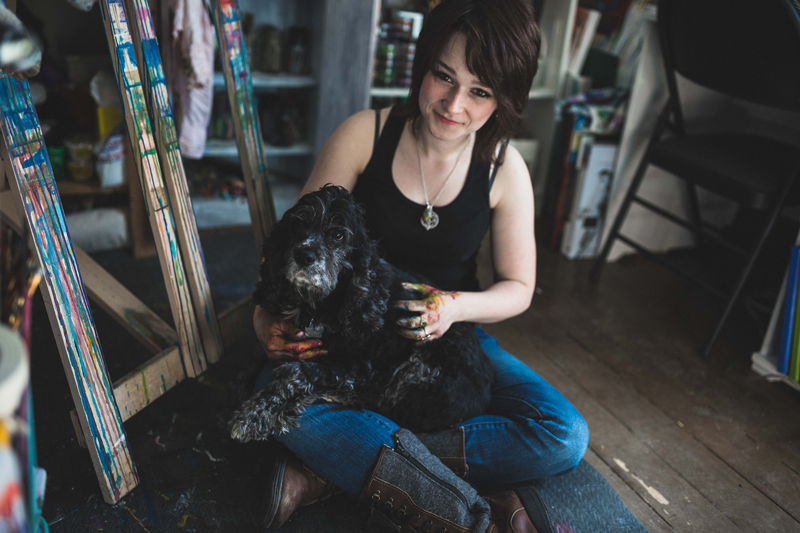 Studio Life
The studio has always been my haven…my sanctuary.
No matter where I have found myself in this life, I know the one place I can always call home, is in my studio.
You will discover a sweet english cocker spaniel named Honey May in the studio as well. Honey is an amazing studio mate and is my best friend. She is an extremely cheerful pup who adores apples, green beans and loves to greet visitors.
My studio is close to downtown Peterborough, among many local treasures at 302 Park St, Studio B.
Visits at the studio are by appointment only.
"Where we love is home – home that our feet may leave, but not our hearts."
– Oliver Wendell Holmes