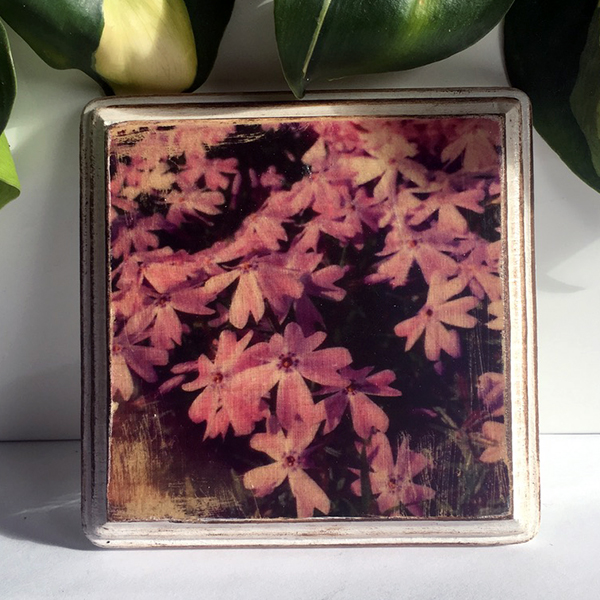 Purple Whispers
Mixed media on wood
4″ x 4″
$25
These mixed media tiles, reflect those quiet moments in life. Captured through the lens of a camera. They are then mounted onto wood and sealed with a protective varnish, to preserve their colours.
If you have a personal photo you would like turned into a mixed media tile, please send me a message. I am more then happy to create bridal party sets and any other theme you may have in mind!
Want to skip shipping and have free pick up instead?
Free pickup is available for those, wishing to pick up their item in the city of Peterborough!
Simply click on the Local Pickup option upon check out and I will send you an email to arrange a time, that is convenient for us both.