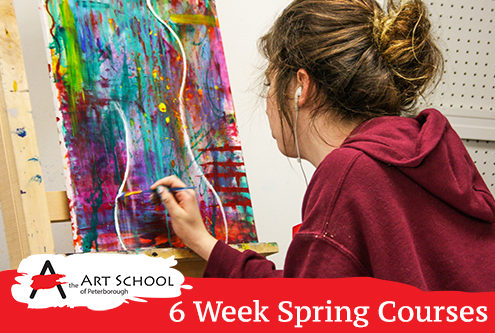 Join me at The Art School of Peterborough this Spring for an exciting line up of art classes!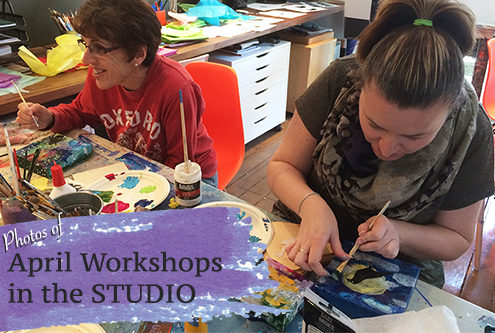 A visual glimpse into students creating during April's workshops at the STUDIO! Thank you everyone for attending! I greatly appreciate everyone who comes out to join in on the creative fun and for the support.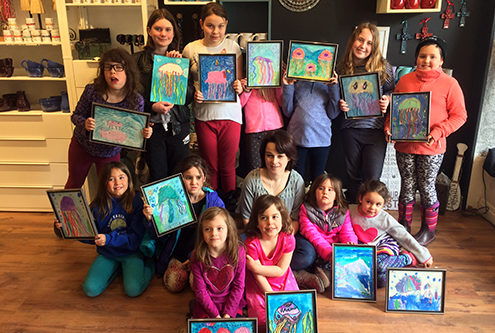 I had the privilege of working with a wonderful group of Montessori students today during their March break program. Using pastels and watercolours we explored jellyfish and created our own underwater scenes. It was beautiful to see how each young artist created their own vision of a jellyfish and the vibrant colours they used. Wonderful job everyone! Thank you for coming out 🙂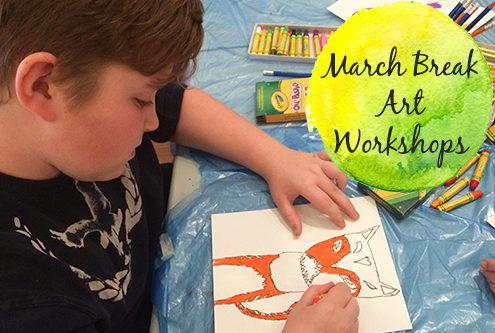 Thank you for a wonderful week of youth and teen workshops for the March break! It was wonderful to see so many familiar and new faces join in on the creative fun. Take a glimpse into our workshops through photos in this post.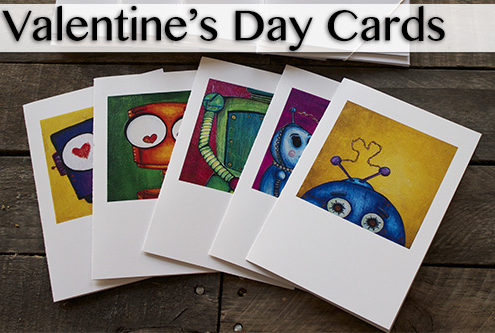 Looking for the perfect Valentine Day card to give this year? I have a variety of cards for you to choose from! Rather it is for a friend, family member, that special someone or just to wish someone a happy day, these cards will suit that message. Beside each design, you will see where you may find and purchase these cards. If you wish to purchase multiple sets or offer these cards for sale in your own store, please send me a message to art@briannagosselin.com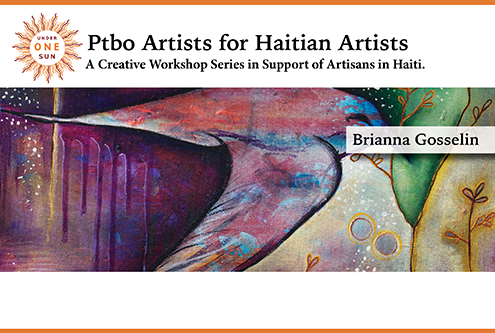 Ptbo Artists for Haitian Artists A Creative Workshop Series in Support of Artisans in Haiti. I am thrilled to be part of this workshop series and hope you will join me in the studio at Under One Sun on Sunday, December 4. All proceeds from these workshops will directly benefit the Haitian people by funding the the artists' program supported by Under One Sun. This funding will provide the necessary tools and education to train new artists in Haiti, making employment, and a brighter future, a reality.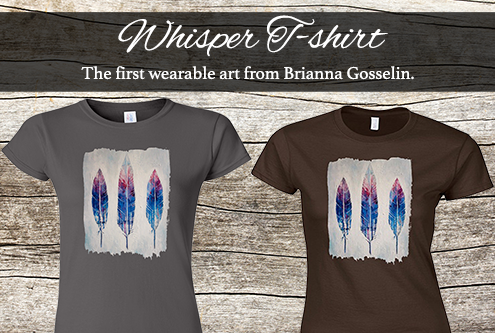 Whisper Short Sleeve $30.00 The first wearable…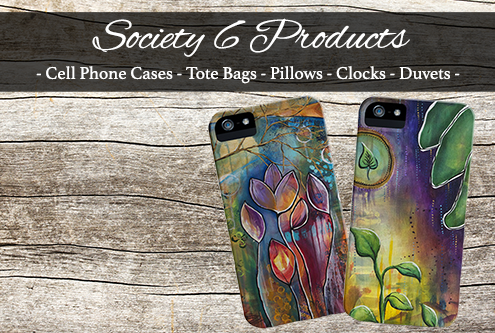 Society 6 Products Bring a little piece of creative intuition and…