Mothers Day Event – Dream Tree Miniatures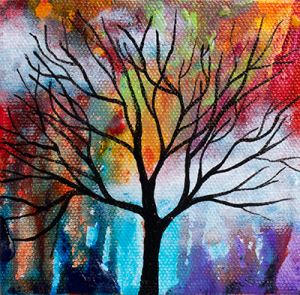 Sunday, May 14
1:00 – 3:00 pm
Ages: 15+
$50
Only 5 spots remain!
Register online today.
We will be creating a colourful piece of art featuring the spirit of nature.
Students will be introduced to a variety of skills including paint dripping, unique colour combinations, glazing and more to create a unique piece of art to take home that day.
This workshops is geared for both beginners and intermediates.
Join us this year for a special Mothers Day event!
Rather you are a mother, stepmom, or caregiver and needing an afternoon away to yourself. Or you wish to attend a workshop with your child, or if you wish to come and create a piece of art in honour of your mom on this special day.
This event encourages you to escape for an afternoon, enjoy a creative workshop as we create a miniature piece of art. Light refreshments will be provided along with a unique gift bag for you to take home with you to make for a perfect TLC evening.
All materials and supplies will be provided.
Pre registration and payment is required to reserve your spot for this event. Payment can be made upon registration through this website by paypal, by sending an e-transfer to briannagosselin@hotmail.com, cheque or cash.
Please note 24 hour notice is needed for refund due to cancellation
Please note the image displayed is merely an example, the pieces created during this event will be different from one another.
https://briannagosselin.com/wp-content/uploads/2017/05/mothersdayworkshop2017.jpg
333
500
admin
https://briannagosselin.com/wp-content/uploads/2018/05/Untitled-1.png
admin
2017-05-05 12:03:54
2019-03-11 11:52:50
A Special Mother's Day Workshop